Choosing colour schemes for a holiday let
Interior design for your holiday home.
When you walk into a home interior, you want to feel greeted by a warmth of colour and texture. A space which feels inviting and relaxing. This same feeling should be felt when you're on holiday, whether it be in a hotel, B&B or a self-catering holiday let. You should feel excited about opening the door to the space which you will call "home" for the next few days. No longer are guests satisfied by a clean and tidy space. They want to experience design and luxury as part of the holiday package.
Whether you have an up and running asset or you are starting from scratch, here's my advice on choosing the right colour scheme for decorating your holiday home.
Colour
What is a neutral interior? For many, neutral means magnolia, a natural palette, a plain backdrop that doesn't stand out. Yet neutral can be anything but bland.
Before you start your scheme, it's important to think about the space as a whole. From natural light and structural walls to flooring and artificial lighting, there are many aspects of a room to consider. Colour needs to complement existing features, so thought needs to be given to the property's location and heritage.
White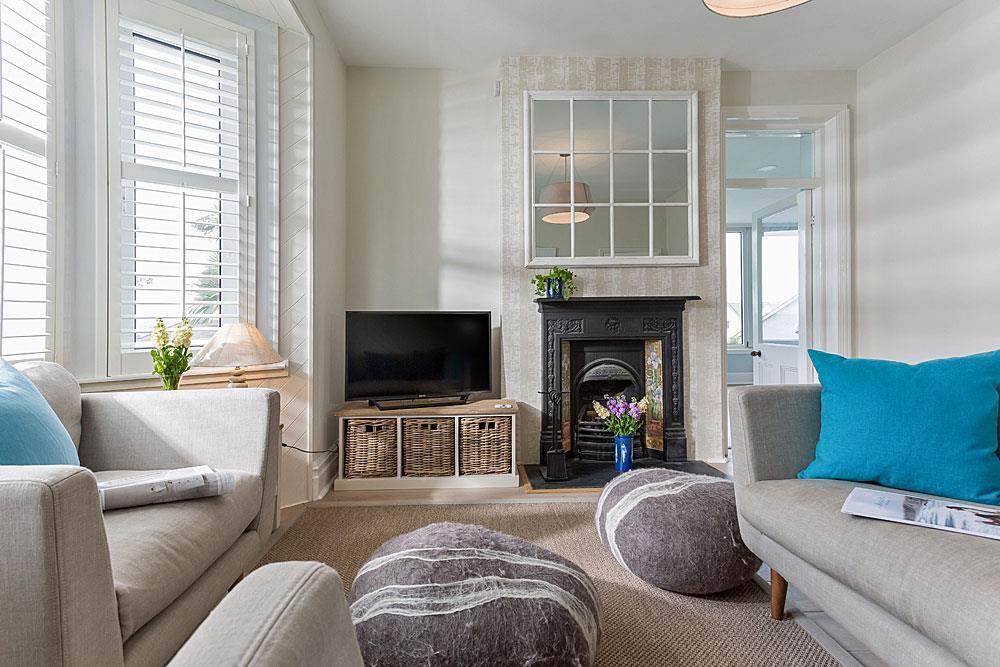 The epitome of the blank canvas, white is the perfect backdrop for accessorising. No longer stark, there are more than 50 shades of white on the market for discerning paint pickers. Think gallery walls, signature lighting, bright and airy backdrops. White is great for bouncing light around and is a modern take on magnolia. Magnolia is a softer look, but paired with the right accessories, white doesn't have to contrast. Soften with pastels and natural hues for a spring like feel or go for small contrasting colour pops for a modern take on mid-century design.
Cream
Whilst magnolia has gotten a bad rap as a backdrop to the 80s, it was popular for a reason. It's a soft, safe option available en masse for a fraction of the price of trendier alternatives. The trick is not to date it with dark wood accessories – a modern magnolia should inspire a garden indoors. Think spring flowers and use it to highlight fresh greens, floral pinks and modern dark greys instead of brown. When choosing your cream, be sure to be picky with the tone – pair a cold cream (blue tint) with fresh pastel colours and warm creams (yellow or pink tints) with either white, or richer colours.
Red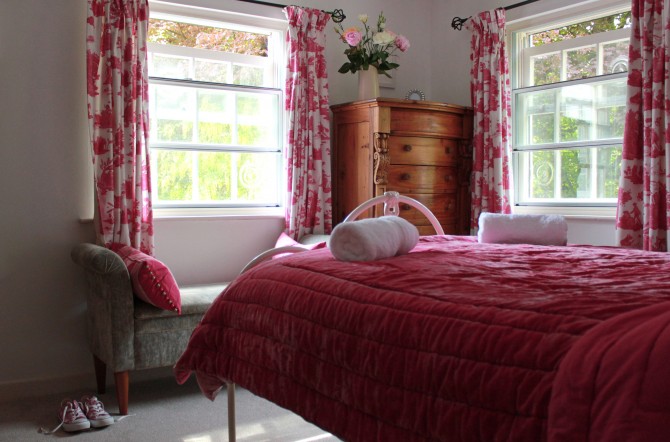 This colour is for the brave. Most people shy away from red, as they're not sure how to experiment with the colour. In a strong, modern interior, red can look fantastic in a large, well lit room with high ceilings off-set against black or white. Likewise, the colour is well suited to period homes – but in heritage hues of burnt orange and blood red. These earthy tones tend to be less garish and suitably muted to dark wood panelling and the like.
Green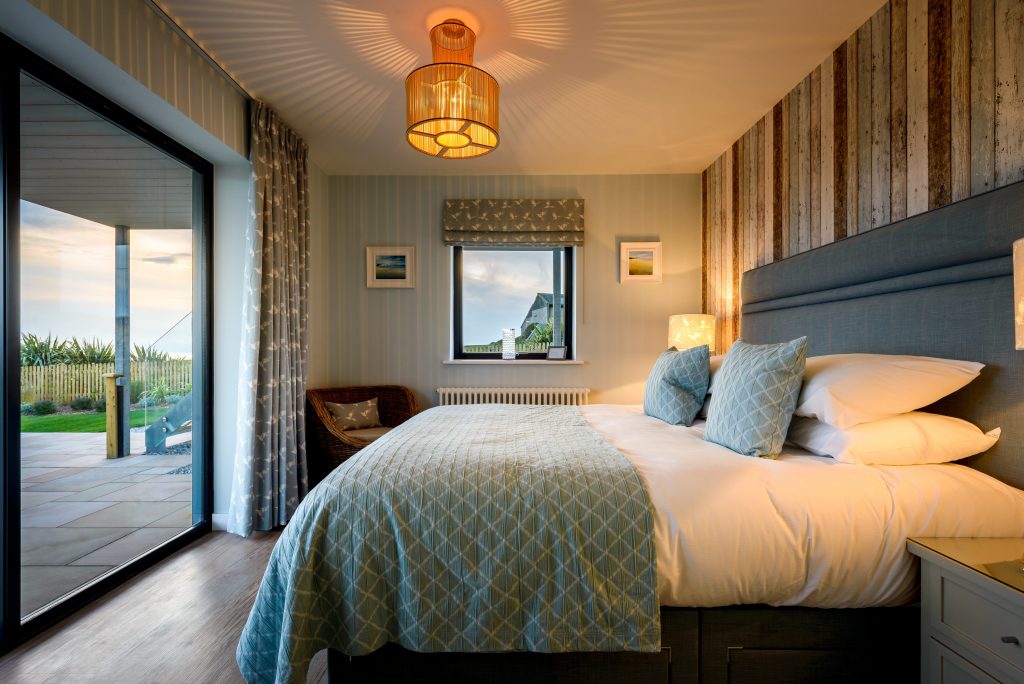 Reminiscent of the great outdoors, green is perfect for bringing 'the outside in'. It subconsciously evokes thoughts of good weather – picnic days, open doors, and tropical gardens.
A pale green in a garden room helps merge the ambience between the interiors and outdoors. Mother Nature is very skilled at complementary colours, so take inspiration from her to highlight pineapple yellows, fuchsia pinks and cornflower blues.
Moss greens, bottle greens and heritage green are all very much en vogue at the moment. Dark, emerald greens can create a sophisticated elegance to a dining room, kitchen or living space.
Blue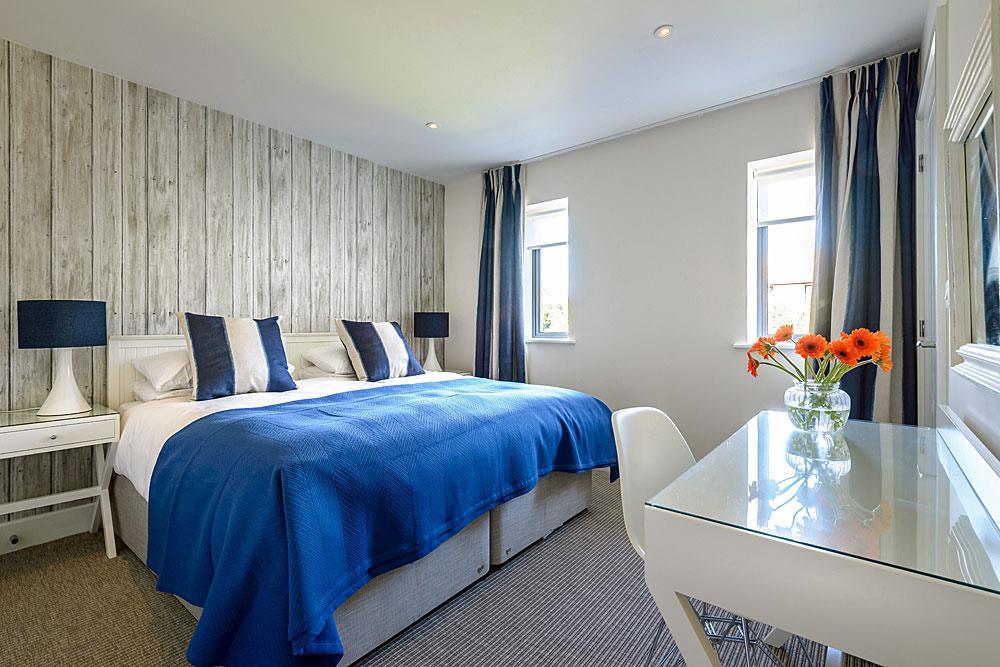 The colour of the sea and the sky, this is a popular colour scheme for coastal properties – white and blue whisk you away to long summer days spent by the sea.
Blue is a safe colour for those looking to experiment with their interiors. Sky blue feels fresh and clean, mid blues add colour in a subtle way and dark blues are perfect for adding a design statement to any room.
Colour wheels
Visualising colours together can be difficult. Luckily there's lots of help available.
Adobe have a great interactive colour wheel for intermediate users but for everyone else, Dulux explain simply how a colour wheel works and what the different terms mean:
If you are starting an interiors project for a holiday let, and looking for advice, please do get in touch.