Talking Tiles With Corinne Twining
Traditional hand-painted tiles for modern design
As an interior designer working with homeowners, hoteliers and property developers, I understand that people want originality when it comes to design. We no longer pander to interior trends but want to create spaces which feel unique.
Tile designer Corinne Twining understands this longing for distinctive design in the everyday. Inspired by the colours found in nature, Corinne designs beautiful handmade tiles to produce exceptional interior and exterior wall art installations.
'In order to be irreplaceable, one must always be different' – Coco Chanel.
Corinne works with Falmouth Art and Design graduate Noreen Jaafar, who commercially developed a traditional glaze technique of uniquely vibrant colours. A technique which dates back to sixteenth century Persia.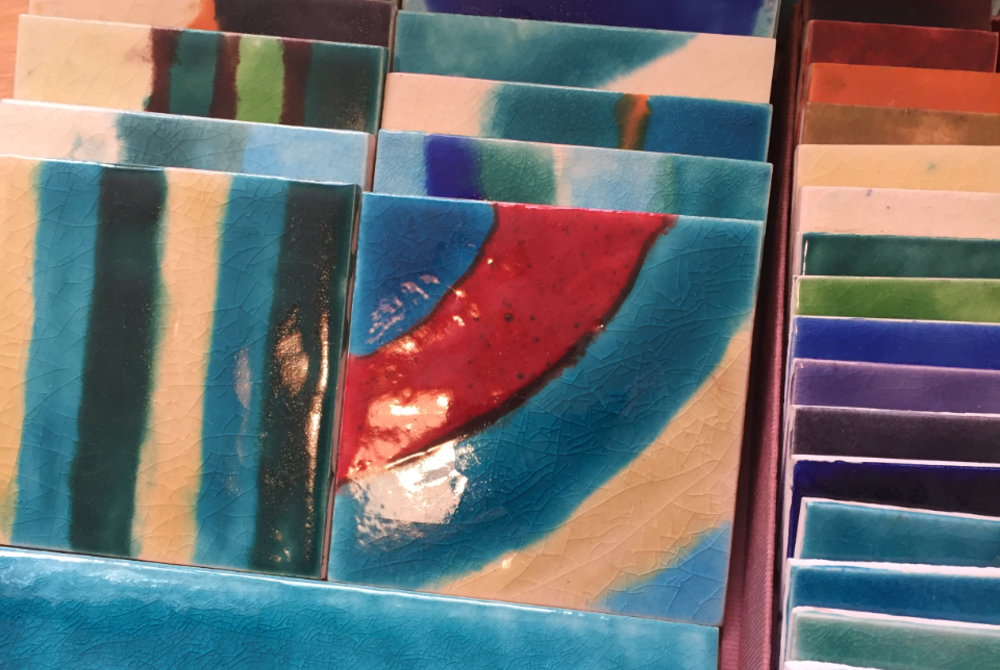 Corinne had long been an admirer of Noreen's beautiful butterflies, birds and sea creatures – but fell in love with those colours. The subsequent collaborative collection called Persian Glazes is squarely aimed at design aficionados. Installations see the tiles combined with mirror, stone, and polished metal – amplified by clever lighting.
Credit: A la Coletivo Muda.
With the resurgence of interest in creative tiling in interior magazines and blogs, Persian Glazes provides a wonderful opportunity to bring art into interior and exterior spaces; beauty into the everyday.
Because these simple and contemporary designs produce the most exciting building blocks, tiles are no longer confined to bathrooms or kitchens. They are now at home in hallways, living rooms, courtyards, gardens and public spaces.
Persian Glazes is Today's and Tomorrow's tiles. In the hands of inspired designers, they will always stand the test of time.